How To Brew
Brewing Rasa is Easy!
Boil water.
Add water & Rasa to french press (1 tbsp per 8 oz of water)*
Wait 10-15 mins...or instead of just waiting there, because "a watched Rasa never brews," you can: • meditate • dance • meal prep • clean your kitchen • take a shower • play with your pet unicorn • etc.
Pour. Sip.
Don't have a french press? Click here for alllll the recommended ways to brew.
Stress-Free-30-Day-Money-Back Guarantee
We think you're going to love Rasa—so many people do! But if you tried them all with your favorite creamer and didn't find one you love? We won't judge (okay, we will try not to, promise).
Here's how it works: if you're dissatisfied with a sample pack, we will give you 100% of your money back. If you bought an 8oz or 2lb bag and are dissatisfied, we will give you a full refund in the form of store credit.
All you have to do is ask nicely! (And we mean that: in this age of unkindness-from-behind-a-screen, we feel that common courtesy and basic human respect are important values to uphold).
Customer Reviews
Customer Reviews
Write a Review
Ask a Question
Filter Reviews:
milk frother
battery
Cream de la Creamer
NutPods
tool
trick
OOMPH
Works
much
power
09/18/2021
Kate B.

United States
Great frother!
This little milk frother packs a punch. Barely uses any battery and froths quickly. I'd definitely buy it again.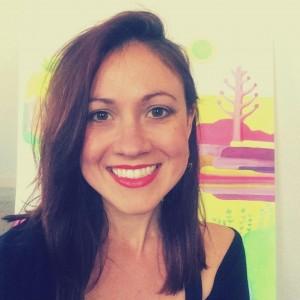 AB
09/16/2021
Allison B.

United States
Yesss
Works great, good power, uses 2 AA batteries, would buy again!
09/16/2021
Vanessa C.

United States
Such an upgrade for my adaptogenic vegan lattes
Didn't realize how much of a game changer a milk frother would be. I appreciated Rasa before (when I'd just add some NutPods creamer to it), but now it's even better. With the Cream de la Creamer and my milk frother, a delicious, frothy morning Rasa latte is my favorite thing.
09/15/2021
Kerry-ann P.

United States
Disappointing
Very disappointing experience overall, the frothed separated into two after just one use. I tried to reattach the handle and long piece but it kept falling out. I have a countertop frother and was excited at the idea of using the Rasa creamer with the handheld frother but was so disappointed - a waste of money. Happy with my other rasa products otherwise
Please email us at atyourservice@wearerasa.com - you must have gotten a lemon, and we'll get this replaced for you ASAP!
09/13/2021
Rebecca R.

United States
Beautiful creamy deliciousness.
I love the smooth creamy texture I get every time I use this tool.