Rasa to-go anyone? Introducing...our new stainless steel travel bottle! 
This ah-mazing to-go infuser keeps your drink hot AND cold. Making it a practical (and gorg!) addition to any household. 
Simply sprinkle your Rasa into the mesh basket, add hot water, and by the time you're ready to head out the door (aka ten-ish minutes later) your brew will be steeped and ready for you.  
The artful, sleek design is extra long with a solid grip. AND it's leak-proof. So you won't lose a drop of your tasty bevvie OR make a mess. Hooray!!
It's also our first merch ever. 🎉
BPA- free, food-grade safe
450 ml/ 15.2 fl. Oz

Hand wash only!
How To Brew
Brewing Rasa is Easy!
Boil water.
Add water & Rasa to french press (1 tbsp per 8 oz of water)*
Wait 10-15 mins...or instead of just waiting there, because "a watched Rasa never brews," you can:

meditate, dance
meal prep
clean your kitchen
take a shower
play with your pet unicorn

Pour. Sip.
Don't have a french press? Click here for alllll the recommended ways to brew.
Stress-Free-30-Day-Money-Back Guarantee
We think you're going to love Rasa—so many people do! But if you tried them all with your favorite creamer and didn't find one you love? We won't judge (okay, we will try not to, promise).
Here's how it works: if you're dissatisfied with a sample pack, we will give you 100% of your money back. If you bought an 8oz or 2lb bag (one-time purchases or first subscription orders only) and are dissatisfied, we will give you a full refund in the form of store credit.
All you have to do is ask nicely! (And we mean that: in this age of unkindness-from-behind-a-screen, we feel that common courtesy and basic human respect are important values to uphold).
Customer Reviews
Customer Reviews
Write a Review
Ask a Question
Filter Reviews:
Rasa
travel mug
bottle
container
ability
whatever
tea bags
first
press
French
Good for some occasions
I took this on a trip where I needed to brew my RASA every day for a month. It definitely took more time and effort than the French press, but it did do a great job steeping the tea. I would recommend for occasional use when you have to get out the door and don't have time to use the press, but I don't recommend for everyday use.
05/30/2022
Barbie

United States
Game changer for travel
Love this! Previously, I was taking fillable empty tea bags to brew my rasa on travel mornings. Not ideal for many reasons. Now I put the Rasa and the water in this, close the lid, and go to the meetings or whatever. By the time I arrive, the Rasa is brewed and its still hot. (Or, for extra long meetings, I brew a first batch in here while getting ready, pour it into my travel mug, then fill this brewing thermos with a second batch of Rasa for when I finish the first! Still hot those couple hours later. :-) )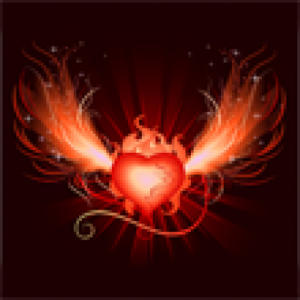 A
05/10/2022
Angela

United States
Good in Theory, not Execution
I have a travel tumbler tea infuser that I use regularly and love, so I was excited to have one that I could use for Rasa, too, because I have different drinkware that I use for each. (I can't be the only one, can I? My family thinks I'm a bit "extra," but it helps me to keep flavours truer this way.) Anyway, I knew I would need to have one that looked different in order to ensure there was no mix-up, so I compared many different models, but when my Rasa subscription came due, I thought I'd purchase this as an add-on because it had to be a perfect way to brew and carry Rasa, right? Well, not so much. Upon arrival, I was a bit disappointed that it was smaller than the one I use for tea, but still thought it would be fine. Then I noticed that the infusing basket, while longer than the one for my tea tumbler, had a much smaller diameter, as was the opening to the tumbler, which required that I use a funnel to fill, as the opening was too small to accommodate the spoon I use. Yet, I was still willing to give it a chance, and prepared to brew Rasa Golden Chai to enjoy before bed. I probably ought to have chosen something else, because the outer part of the tumbler is white, and the yellow from the turmeric caused staining in some areas. At that point, I knew I would not be able to return the tumbler and resolved to make the best of it. Today, as I unscrewed the cap, the stainless cover over the plastic part in the center of the sealing gasket came off and was floating in my brewed Rasa. Here's my take after the last month of use: 1) Unless I let the Rasa sit for an extended time (upwards of an hour), the brew is weaker than when using the same amount and brewed in my French press. 2) The need to use a funnel to fill adds another tool needed when using away from home, which makes the process less convenient without forethought. 3) To keep the brew hotter longer, it's necessary to pre-fill with boiling water before brewing. 4) When uncapping the tumbler, one needs to take care, as condensation will have built up inside the lid, and it will release down the sides of the tumbler. So, it's best to hold the tumbler over something that will not be stained or harmed by liquids. To be fair, this is probably a good idea with anything. Perhaps I received one that had manufacturing defects (given the separation of pieces in the lid), which could be explained by materials challenges over the COVID period, but overall, this travel tumbler has not met my needs, even though I'm still committed to finding a solution that works well for me. Perhaps I'll purchase another tumbler like the one I use for tea and find a creative way to distinguish them from each other.
04/03/2022
Nicole F.

United States
Get it!
This thing is amazing! I use it everyday!
02/09/2022
Debbie B.

United States
Travel Breq Bottle
I love this new bottle. Being able to bring Rasa with me on the go makes my day!