Ashwagandha-free Rasa, baby. Just for you. 🙌
For those of you who are following an AIP diet or are sensitive to nightshades, we are so happy to be able to serve you!!
Our signature formula, minus the ashwagandha: roasted chicory, burdock, and dandelion roots; maca, roasted date seed, eleuthero, shatavari, codonopsis, chaga mycelium, rhodiola, Ceylon cinnamon, & reishi extract. 
Get your AIP Rasa on! 😃☕️🌿
These statements have not been evaluated by the Food and Drug Administration. This product is not intended to diagnose, treat, cure, or prevent any disease.
How To Brew
Brewing Rasa is Easy!
Boil water.
Add water & Rasa to French press (1 tbsp per 8 oz of water)*
Wait 10-15 mins...or instead of just waiting there, because "a watched Rasa never brews," you can:

meditate, dance
meal prep
clean your kitchen
take a shower
play with your pet unicorn

Pour. Sip.
Don't have a French press? Click here for alllll the recommended ways to brew.
Stress-Free-30-Day-Money-Back Guarantee
We think you're going to love Rasa—so many people do! But if you tried them all with your favorite creamer and didn't find one you love? We won't judge (okay, we will try not to, promise).
Here's how it works: if you're dissatisfied with a sample pack, we will give you 100% of your money back on your first sample pack order. If you bought an 8oz or 2lb bag (one-time purchases or first subscription orders only) and are dissatisfied, we will give you a full refund in the form of store credit.
All you have to do is ask nicely! (And we mean that: in this age of unkindness-from-behind-a-screen, we feel that common courtesy and basic human respect are important values to uphold).
Customer Reviews
Customer Reviews
Write a Review
Ask a Question
Filter Reviews:
oat milk
stovetop espresso maker
morning latte
adaptogen
taste
flavors
Rasa
energy
coffee
Just what I was looking for
In my previous attempts to stop drinking coffee, I've found that I miss the full bodied experience of drinking coffee. I love tea, but it didn't give me what I needed. Rasa is the first thing I've tried that has the same feeling in a cup that coffee has. I add the Magnificent Mushrooms to to AIP-Friendly Rasa, and they add the bitterness that I enjoyed in black coffee. So far, I haven't missed a day. I don't feel energized, but I don't have coffee jitters either.
12/03/2022
Susan A.

United States
Rasa Latte
I struggled at first to give up my morning latte. But I the found RASA! I prepare the Rasa in my stovetop espresso maker. It comes out so dark and caramelly! It's way better than coffee... And I pair it with frothed oat milk. I don't feel Like I am doing without anymore. It is sooo luxurious!
12/03/2022
Suzie B.

United States
Alternative coffee
This one , adaptogen is the best one that helps you full energy and stress free! The taste is different and full flavors along with your cream milk or oat milk. I love it
04/04/2022
Lila M.

United States
Amazing!
Rasa just keeps getting better the longer you drink it! I thought giving up coffee would be only temporary, but now I don't ever want to interrupt the calm peaceful energy Rasa gives me.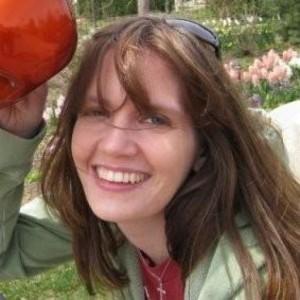 DC
04/04/2022
Dawn C.

United States
Love Rasa!
Anything off AIP/Paleo will generally give me a fever, so my options are very limited. I looooooove AIP Rasa so much! It made my transition from drinking coffee completely seamless.