Naturally Caffeine-Free Herbal Coffee Alternative
Delicious on its own, or mixed with Cacao or Dirty Rasa when you need extra strength against stress. Herbalist-formulated to combine the best of Ayurvedic, Chinese, & Western herbalism to create a nourishing coffee alternative that holistically supports your health and energy.
Packed full of adaptogens: superherbs that help you be less of a stress-case and provide vital calm energy all day.
What does it taste like? We say: dark, rich, & robust. Earthy, a little nutty, slightly sweet with a hint of cinnamon. A little bitter, like coffee, and has a depth of mouthfeel like coffee.
Stacy from NJ says: "Earthy. Comforting. Like the beverage equivalent of wearing your favorite sweatshirt right out of the dryer. It does not taste like coffee, and it does not taste like tea, so when you are ready to enjoy it, get those things out of your head and just enjoy something new."
Like coffee, most people prefer Rasa with something creamy. Delish hot or cold, Bulletproofed, or brewed with coffee.
Preparation: Brew 10+ mins in a french press, Moka pot, espresso machine, or Keurig (with reusable K-cups). Click here for more ways to brew.
SATISFACTION GUARANTEE: We think you're going to love Rasa. But if you don't? Send it back for 100% of your money back. All you have to do is ask nicely.
How To Brew
Brewing Rasa is Easy!
Boil water.
Add water & Rasa to French press (1 tbsp per 8 oz of water)*
Wait 10-15 mins...or instead of just waiting there, because "a watched Rasa never brews," you can:

meditate, dance
meal prep
clean your kitchen
take a shower
play with your pet unicorn

Pour. Sip.
Don't have a French press? Click here for alllll the recommended ways to brew.
Stress-Free-30-Day-Money-Back Guarantee
We think you're going to love Rasa—so many people do! But if you tried them all with your favorite creamer and didn't find one you love? We won't judge (okay, we will try not to, promise).
Here's how it works: if you're dissatisfied with a sample pack, we will give you 100% of your money back on your first sample pack order. If you bought an 8oz or 2lb bag (one-time purchases or first subscription orders only) and are dissatisfied, we will give you a full refund in the form of store credit.
All you have to do is ask nicely! (And we mean that: in this age of unkindness-from-behind-a-screen, we feel that common courtesy and basic human respect are important values to uphold).
Customer Reviews
Customer Reviews
Write a Review
Ask a Question
Filter Reviews:
Rasa
coffee
taste
energy
flavor
body
blend
original
life
drink
Great….but does not make 30 cups.
First, I love this tea and have done for sometime. Although I kept noticing that even when using a flat measured tablespoon, the bag wouldn't quite last a month. So, recently I started marking down each cup I make, and being very careful to use a flat measured tablespoon, I've counted around 25 cups with each bag. It varies slightly. You need to fix this. I love the tea, but paying good money for this, I expect it to last the month.
01/02/2023
Maria O.

United States
Love!
I really like the new formula. The flavor is tasty!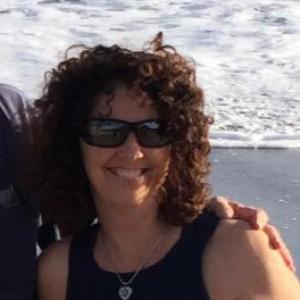 TT
12/05/2022
Tracy T.

United States
Rasa has helped my energy
I started using Rasa a year or so ago to help me cut down on coffee/caffeine. I'm sensitive to caffeine, it was keeping me awake at night and I did not like the jitters and the highs and lows, but I have low energy and need that boost. Also I love coffee and the ritual of morning coffee. I now have Rasa in the morning with a little coffee in it and I get the best of both worlds, a gentle energy boost and a feeling of more natural energy throughout the day. If I want more during the day I drink Rasa without coffee. I use it with a creamer and like the taste. It tastes good as its own thing, not coffee but more robust than tea. I'm grateful for it. All the herbs and adaptogens have really helped me to feel better.
12/04/2022
Mireille Z.

United States
Wonderful!
Delicious as always! A daily staple for to battle the stresses of life.
12/03/2022
Lisa J.

United States
Love this!!
I can definitely tell a difference when using this product! I don't get as emotionally drained with every day stress. ❤ Customer service is excellent also! ⭐⭐⭐⭐⭐