Improved Sleep. Focused Energy. Less Stress. Our Rasa Bestsellers Pack Has It All!
The Rasa Bestsellers Sample Pack Includes: 🌿20 delicious servings of Rasa! 🌿 Delivered in (5) 1 oz packets. 🌿Each packet makes (4) 8-oz cups of Rasa, so you can see which Rasa(s) you like best!
Original to enjoy the classic, roasty Rasa taste. Dirty to serve you up coffee without the crashes (& yummy touches of cacao!). Cacao to pamper your sweet self with a healthy, luxurious treat. Calm to gently end your day with a creamy, decadent nightcap. Bold to nourish and recharge (holla at us, sleep deprived mamas!).
Here's everything you need to know about these blends
Original - 0 mg caffeine: Our signature 12 herb Clinical Herbalist-formulated to combine the best of Ayurvedic, Chinese, & Western herbalism to create a potently nourishing coffee alternative that holistically supports your health and energy. Think: calm energy, all day.
Tastes like: We say: dark, rich, & robust. Earthy, a little nutty, slightly sweet with a hint of cinnamon. A little bitter, like coffee, and has a depth of mouthfeel like coffee.
Cacao - 5 mg caffeine: Our signature adaptogenic formula is blended with direct-trade cacao beans for a mood-boosting, luxurious treat that legitimately tastes like a healthy hot chocolate (especially when you add your favorite creamer!)
Tastes like: Our Ecuadorian criollo cacao beans give a bright and robust chocolate flavor that blends with our Original flavor for a healthy hot chocolate treat. One customer said, "Opening the bag is like getting smacked in the face with a bar of chocolate," so if kinky-chocolate face slaps are your thing, you'll LOVE Cacao Rasa!
Dirty - 35 mg caffeine: Your daily coffee, now with a hug for your nervous system. 🤗 Our signature Rasa adaptogen formula is blended with organic, fair trade coffee—sourced only from women-owned and operated farms. Caffeine content is about 1/4 an 8 oz cup of coffee.
Tastes like: Balanced, sweet and chocolatey with an earthy note. We tested dozens of coffees to find a bean to pair perfectly with our adaptogenic blend and optimize the grind that would perform optimally with Rasa's longer brew time.
Bold - 0 mg caffeine: Vikings had rhodiola. Siberian hunters had schisandra. Yogic sages had shilajit. With 17 herbs & 7 extracts, Bold is our potent, comprehensive formula designed for athletes, parents, entrepreneurs, creatives, & all of us navigating this intense modern world. Clinically-studied effective doses for performance, cognition, & flow.
Tastes like: Luscious, full-bodied taste of earthy cacao, a silky and creamy mouthfeel similar to coffee. A luxurious, powerful next-level blend that can boost your system while deeply nourishing you.
Calm - 0 mg caffeine: Our lavish, decadent, after-dinner or pre-bedtime blend that makes you feel embodied & deeply relaxed. If it were a time of day, it would be dusk (the bluest of the moments) — if it were an animal, it would be the deer (graceful, gentle, kind, knowing), if it were only one color, it would be pearl-alabaster. 
Tastes like: Creamy date & vanilla wash over your tongue atop a rich, roasty Rasa flavor.
Give the Bestsellers Pack as a Gift. We can't think of a better way to say "Hey, you're my favorite human and I love you" than with a tasty adaptogenic herbal bundle that tastes as good as your friendship feels!
For all the tasters, ardent gift-givers, variety lovers and commitment-phobes, this is your chance to savor (and sample!) all of our classic flavors. Enjoy each blend solo or tap into your inner wizard and mix them together for a custom treat!
How To Brew
Brewing Rasa is Easy!
Boil water.
Add water & Rasa to French press (1 tbsp per 8 oz of water)*
Wait 10-15 mins...or instead of just waiting there, because "a watched Rasa never brews," you can:

meditate, dance
meal prep
clean your kitchen
take a shower
play with your pet unicorn

Pour. Sip.
Don't have a French press? Click here for alllll the recommended ways to brew.
Stress-Free-30-Day-Money-Back Guarantee
We think you're going to love Rasa—so many people do! But if you tried them all with your favorite creamer and didn't find one you love? We won't judge (okay, we will try not to, promise).
Here's how it works: if you're dissatisfied with a sample pack, we will give you 100% of your money back on your first sample pack order. If you bought an 8oz or 2lb bag (one-time purchases or first subscription orders only) and are dissatisfied, we will give you a full refund in the form of store credit.
All you have to do is ask nicely! (And we mean that: in this age of unkindness-from-behind-a-screen, we feel that common courtesy and basic human respect are important values to uphold).
Customer Reviews
Customer Reviews
Write a Review
Ask a Question
Filter Reviews:
Rasa
flavors
caffeine
energy
sample pack
amount
three
water
blends
bags
Addicted and sharing with friends
I bought the sampler pack for some of my non-caffeine drinking friends. I found Rasa about a year ago and it has been a wonderful final departure from caffeine. As a long time migraine sufferer, caffeine is not good for me and this has been a healthy and pleasurable way for me to go 100% caffeine free. Thank you!
09/04/2022
John R.

United States
Amazingly good product!!
I have tried all the Rasa beverages and I really like them. I'm amazed that they really do give me alertness and energy. As a long-time caffeine user, I was skeptical (very) that I would get any benefit from Rasa's herbal mix, but I heard good things so I gave it a try. It's a different, more sustained energy than I get from caffeine -- not as rapid or intense onset but much longer lasting. I buy the sample pack and supplement with occasional purchases of the large bag of the "Red" Rasa -- the cocoa version with low caffeine. Also, I use TWICE as much water as suggested (TWO cups per tablespoon of herbs) and I don't add anything like creamer or sweetener. (I wanted to learn to drink it straight as it's much easier that way when traveling.) The good news is that it really tastes great. It's a bit different at first, but then, it took me a few months to get used to coffee when I started drinking that 50 years ago. When I started, I learned to drink my coffee black and I've never regretted it, so I wanted to have the same flexibility with Rasa. Now I usually mix all the sample packs together in a canister (except for the "Calm") and add some more of the red/cocoa mix to make a very tasty blend with a relatively low caffeine content. Compared to my usual coffee brew (very strong), this is a minimal amount of caffeine, yet I notice a pronounced and sustained energy boost that typically lasts all day. I would highly recommend this product to anyone wanting to reduce or eliminate their caffeine dose, or anyone just wanting a change from the regular grind. Try it daily for a few weeks and you'll likely be as amazed as I was!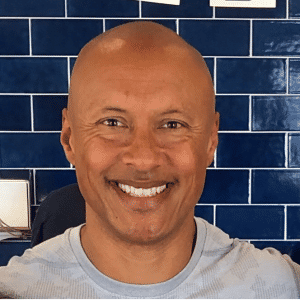 AP
09/02/2022
Anthony P.

United States
Too many oxalates
I recently learned that I had oxalate toxicity. Chicory is high in oxalates, so I'm not drinking Rasa tea...for now.
08/04/2022
Karen H.

United States
Great idea to try or to gift
I love the flavors included in this sample pack. I also love having the opportunity to try Rasa or take it on the go in smaller packaging. Since I am totally sold on Rasa products, this is the one I'd gift to others to try the products.
08/03/2022
Tressa T.

United States
Returning customer for over 15 months
I absolutely love my sampler pack! I love that I get a variety of flavors and energy types to fit each part of my cycle. Thank you for creating these delightful blends.